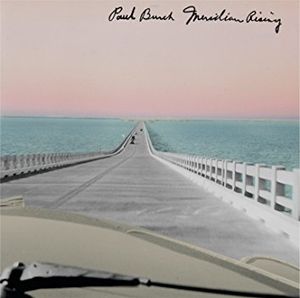 Songs
Meridian
Cadillacin'
U.S. Route 49
Black Lady Blues
Baby Blue Yodel
Ain't That Water Lucky
June
To Paris (with regrets)
Gunter Hotel Blues
The Girl I Sawed in Half
Song of Silas Green
Poor Don't Vote
If I Could Only Catch My Breath
Sign of Distress
Fast Fuse Blues
Sorry I Can't Stay
Meridian Rising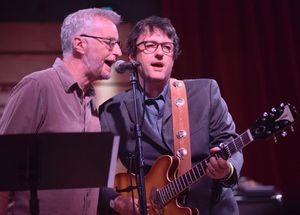 Back to the Honky Tonks
Oh Didn't He Ramble

Production
Producer  PB & Dennis Crouch
Recordist PB with David Leonard (To Paris)
Balance PB with thanks to Mark Nevers and Joshua Smith
Mastering Don Cobb, Eric Conn
Musicians
Trombone Roy Agee
Drum set Justin Amaral, Tommy Perkinson
National Tri-cone, Ele.Guitar Richard Bennett
Voice Billy Bragg
Rhythm Guitar, Drums (US Rte 49), Uke PB
Tom-tom & Percussion Henry Burch
Upright Bass, co-producer Dennis Crouch  
Rhythm Guitar (To Paris) Dominic Davis
Clarinet & Tenor Sax Chloe Feoranzo 
Baritone Sax Cal Gray
Rhythm Guitar Jim Gray 
Piano, Accordian, Harmonium Jen Gunderman  
Fiddle, Tenor banjo, Ele. steel guitar Fats Kaplin
Voice Jon Langford
Cello Emily Nelson
Bouzouki Tim O'Brien
Archtop Guitar Jack Silverman
Tuba Garry Tallent
Acoustic Guitar William Tyler
Trumpet Bernie Walker
Oboe Roger Wiesmeyer 

Art
Design Sheila Sachs
Liner Poster Isle of Printing
Girl I Sawed in Half Poster Jon Langford
Film
FAST FUSE BLUES

MUSIC CITY ROOTS


Quotes | Broadcasts
NPR World Cafe Interview with David Dye

WNYC Interview

Rolling Stone  Burch predated the current roots-revival, making music built on the American traditions of blues, bluegrass, old time and country but fusing it into his own unique sound keen on continuing, not emulating, our treasured past.

NPR Songs We Love  Powerful...It's the rare living musician who does the extra work to comprehend the past she or he pursues in its entirety, from the flashiest trends of the time to the notes in the margins. Paul Burch is that extra-hard worker who also happens to be gifted with an easeful way of getting his messages across.
Magnet: "Paul Burch has come unstuck in time. Meridian Rising, in an eye-blinking moment of blissful impossibility, one of the sweetest, oddest make-believe histories you're ever likely to hear."
Pop Matters: "Meridian Rising is yet another welcome gem from one of the finest contemporary roots performers – not to mention one of the best damn songwriters – operating today."
Guardian: "Much like Rodgers himself, Burch is an adventuresome collaborator…He has an unbound curiosity for different genres, but in his hands, they sound only like him."

All Music Best of 2016: "Burch absorbed tradition so thoroughly, he knows it's a shame to exist solely in the past, so he makes albums as rich and delightful as this."

Fretboard Journal

No Depression Interview

Fretboard Journal Podcast

Nashville Scene | Jim Ridley Jusqu'à ce qu'on se rencontre à nouveau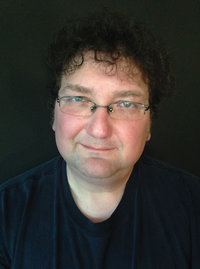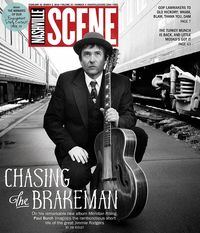 Perhaps the most meaningful critique Meridian Rising received was by Jim Ridley in his cover story for the Nashville Scene. Jim was an award winning film critic and astute chronicler of music, art, and politics in Nashville. His passing in April 2016 left the community he championed heartbroken. Though Jim often said it was his honor to write about his city, the honor was ours.
In one of Jim's last features, you'll find no better introduction to the strange story of Jimmie Rodgers. For another example of Jim's beautiful writing, read his essay on Jacques Demy's The Umbrellas of Cherbourg. Jim's final paragraph sums up our feeling of gratitude to have known his friendship, advice, and support.

"When I watch it now, it reminds me of the doorjamb in my grandmother's house with my height marked in pencil over the years, or the dresser with my own children's measurements notched along the edge. In it I see the person I was and the person I turned out to be, but the object itself will always be the same. It will wait, forever.